---
Back to all posts
---
All-wheel-drive performance from the Audi R8
Written by Morgan

& Posted on

March 10th, 2020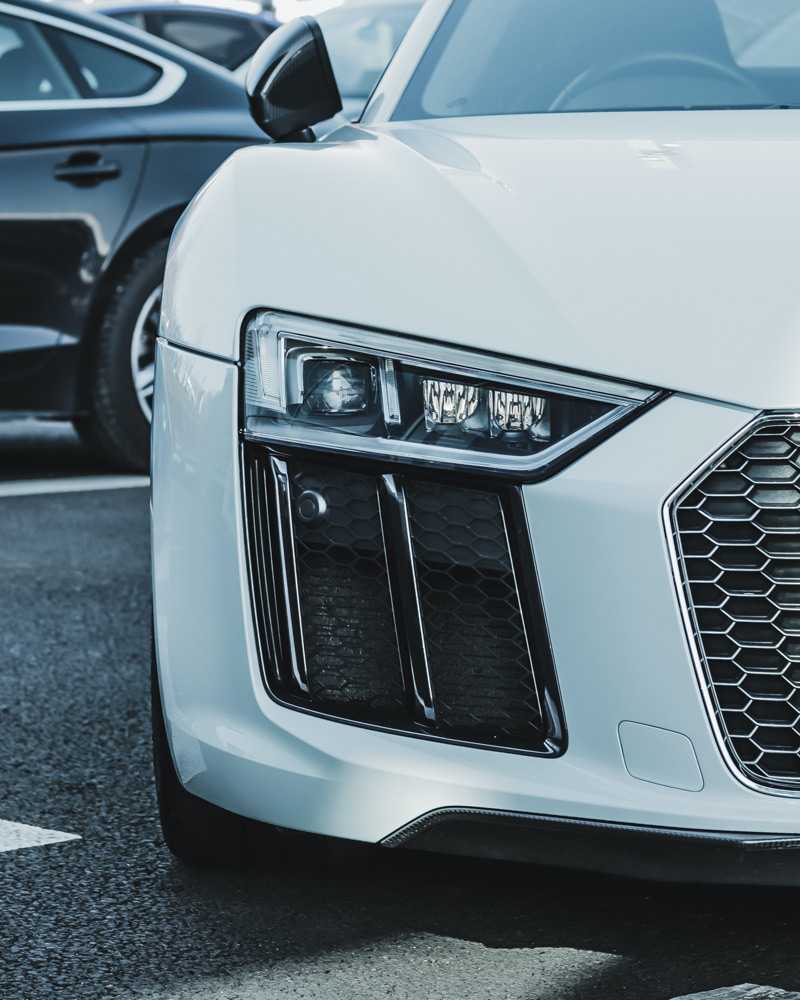 The Audi R8 is a mid-engine, 2-seater sports car, which uses Audi's trademark quattro permanent all-wheel drive system. It was introduced by the German car manufacturer Audi AG in 2006.
The car is exclusively designed, developed, and manufactured by Audi AG's private subsidiary company manufacturing high performance automotive parts, Audi Sport GmbH (formerly quattro GmbH), and is based on the Lamborghini Gallardo and presently the Huracán platform. The fundamental construction of the R8 is based on the Audi Space Frame, and uses an aluminium monocoque which is built using space frame principles. The car is built by Audi Sport GmbH in a newly renovated factory at Audi's 'aluminium site' at Neckarsulm in Germany.
It is also the first production car with full-LED headlamps. The Audi R8, based on the Audi Le Mans quattro concept car (designed by Frank Lamberty and Julian Hoenig) first appeared at the 2003 International Geneva Motor Show and the 2003 Frankfurt International Motor Show. The R8 road car was officially launched at the Paris Auto Show on 30 September 2006. There was some confusion with the name, which the car shares with the 24 Hours of Le Mans winning R8 Le Mans Prototype (LMP). Initial models included the R8 4.2 FSI coupé (with a V8 engine) and R8 5.2 FSI coupé (with a V10 engine). Convertible models, called the Spyder by the manufacturer, were introduced in 2008. Followed by the high-performance GT model introduced in 2011. The Motorsport variants of the R8 were also subsequently introduced from 2008 onwards. An all-electric version called the e-Tron started development but would only reach production stage when the second generation model would be introduced.
---
Posted on
March 10th, 2020
---